#12) (Bronze) AE3 of Constantius II, A.D. 337-361
Siscia mint, A.D. 355-361
RIC 407
Obverse: D N CONSTAN-TIVS P F AVG
Reverse: SPES REI-PVBLICE - Emperor in military dress and helmet, holding globe in right hand and spear in left.
ΓSISR in exergue.
16 mm, 2.6 g.


SOLD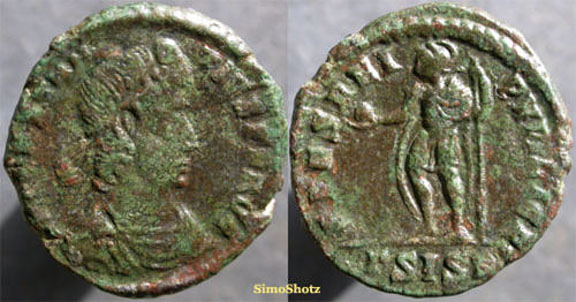 Constantius II was the middle son of Constantine the Great and Fausta. He was probably the most like his father in terms of temperament and ambition. Of the three sons of Constantine who became Augusti after his death, Constantius II survived the longest, ruling for 24 years.
Thanks for looking!

Return