#23) Bronze Nummis, a.k.a. Follis, of Maximinus II "Daia", A.D. 310-313
Antioch mint, A.D. 312
RIC 164b
Obverse: IMP C GAL VAL MAXIMINVS P F AVG
Reverse: GENIO AVGVSTI - Genius, nude with chlamys draped over arm, holding cornucopiae in right arm and head of Sol in left.
ANT in exergue; Star in left field, H in right.
21 mm, 4.6 g.
SOLD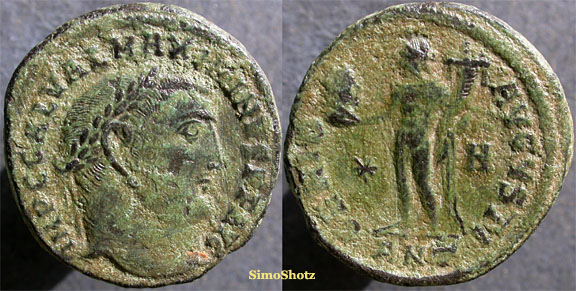 The nephew of Galerius, Maximinus II was appointed Caesar by his uncle. His reign is marked by vicious persecution of the Christians and an ignominious defeat in battle by the much smaller army of Licinius.
Thanks for looking!