#25) Silver denarius of Septimius Severus, (A.D. 193-211).
Rome mint, A.D. 202-210.
RIC 278.
Obv: SEVERVS PIVS AVG.
Rev: LIBERALITAS AVG VI - Liberalitas standing left, holding account board and cornucopiae.
19 mm, 3.1 g.
SOLD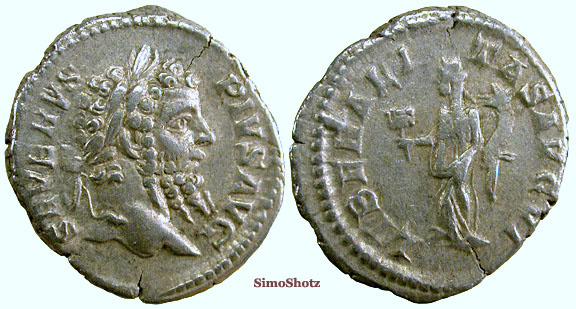 Septimius Severus eventually rose to fill the vacuum and quell the chaos caused by the murder of Commodus in A.D.192. Although his reign has received mixed reviews from historians, he was the patriarch of the Severan dynasty, which, for better or worse, gave a sense of political stability to the empire for the next 40 years.
Thanks for looking!