Our Hiking Adventure Along the South Downs Way

Page 7
Go to Page: 1, 2, 3, 4, 5, 6,

8



July 15th, 2010: Wind Day!




To say "windy" would diminish the powerful gales that nearly swept us off our feet. At one point Glenn and I grasped hands and were literally blown uphill. Another time I purposefully fell to the ground in order to not give the wind a vertical target. Needless to say we stayed far from cliff's edge. I had looked very forward to our day of walking along the sea coast on the "Seven Sisters" cliffs, but was overwhelmed by the wind. Our South Downs Walk is complete and I am little sad to be off the trail.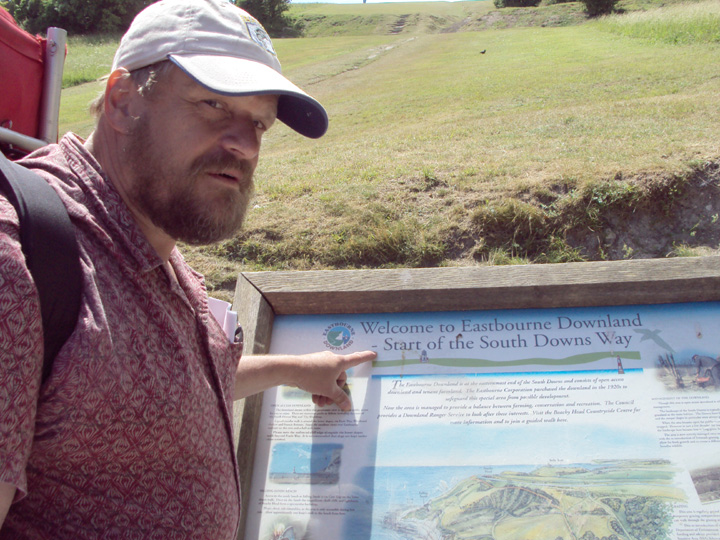 Glenn, obviously overjoyed to reach the end of the trail in Eastbourne.
In the evening we enjoy a theatrical production of Agatha Christi's "The Prosecutions's Witness" in a beautiful old theater. We have a view of the ocean out our window and in the morning I will run along the ocean's edge, with the water lapping at my legs. It is a bit too cold for a real dip.
July 16th, 2010: Bath, England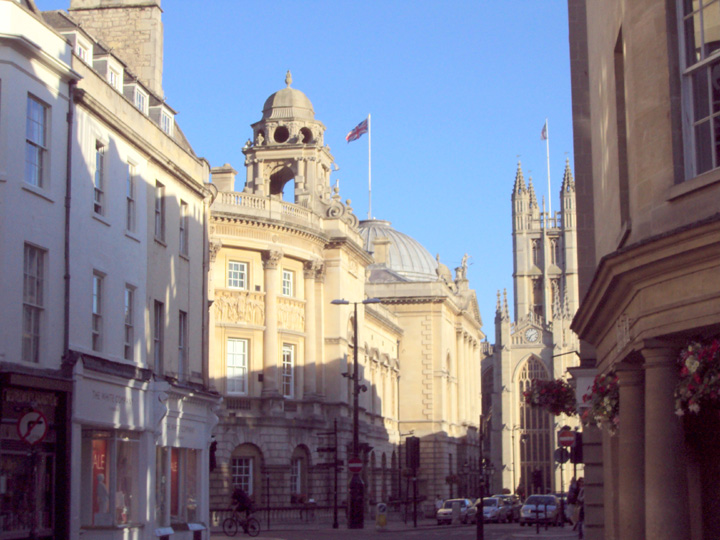 A street in Bath, with part of the Bath Abbey visible behind the building on the right.
This begins our plan-as-we-go part of our trip and the first stop is Bath, where much of an ancient Roman bath still stands. We spend the first night in a funky "Backpackers" hostel, where we share a room with six others, five flights up. Glenn is glad they can't book us for the next night, as it is much more funky than hostels he has stayed in previously. I have never been in a hostel before and am delighted with the bold, modern wall murals and general funkiness. As we made our way around this unique and entirely enchanting town, we see a billboard for a concert of Rick Wakeman (formerly of YES) at the grand piano in the Bath Abbey (like a cathedral, but without a local cardinal, so it's called an Abbey instead). It was an amazing setting and between beautiful playing, he entertained us with funny anecdotes from his 40 years in the music business. As much as we loved the trail, this is the highlight for Glenn. One of Rick's songs was "Gone, but not Forgotten". He invited us to close our eyes and remember loved ones who may be separated from us by death or distance. Naturally, I though first of my Mom and Gen, then Ralph, Rosetta, aunts and uncles and other departed friends from Bloomington. But it was when I thought of Athena and her dear face and eyes, that tears came. It was a beautiful piece and a beautiful moment.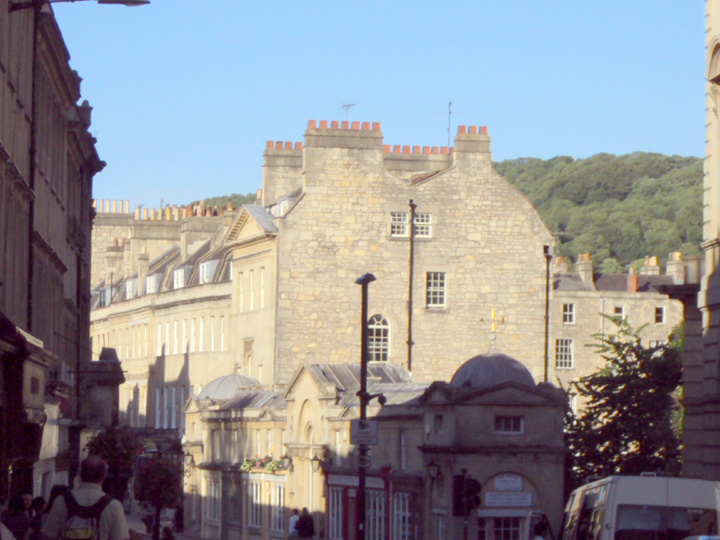 Another street scene. Most of the town was built of sandstone in the 17th century.
July 17th, 2010: The Roman Baths
Today is yet another glorious day–when has England seen so little rain? I am beginning to think it is the sunshine capital of the world. We take an open top bus tour of the town and then spend about four hours touring the Old Roman Baths.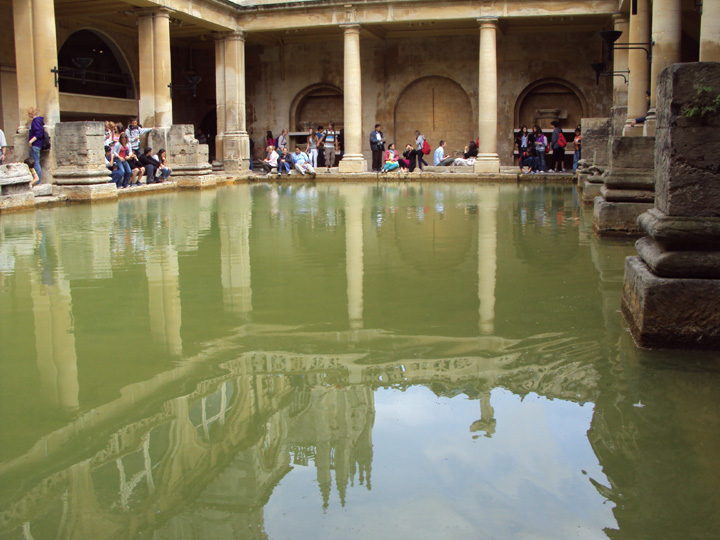 Bath has the finest-preserved Roman baths in the world and an excellent museum to show them off.
There are decorated lions around every corner, so we decide to make it a photo opportunity:
Michele with one of the decorated lions of Bath. You can see more on our "Lions of Bath" page.