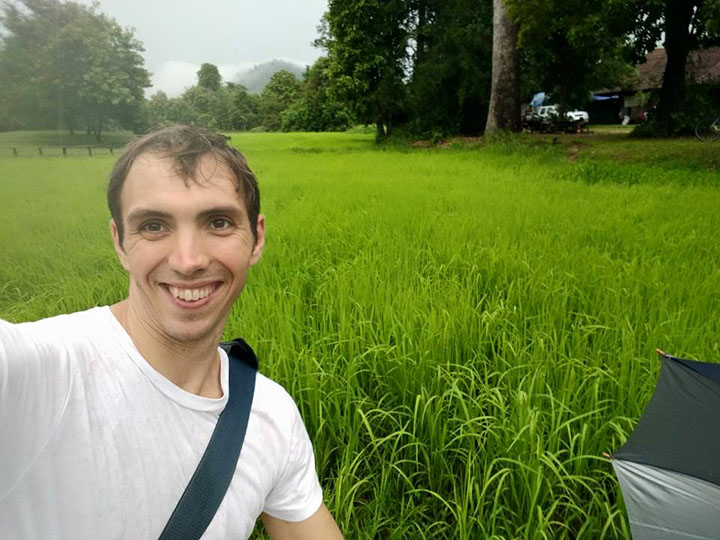 Isaac in a rice field. He was our highlight.
What else? Sharing moments with Glenn that, many years ago, (pre-children), we fantasized about: exploring the huge, mysterious Hindu and Buddhist temples around Siem Reap, Cambodia, and the paradise beaches of Thailand. After the 24-hour plane ride to Thailand, we were acutely aware of the differences between those young dreamer's bodies and minds and those of the older, middle-aged couple we now are, while at the same time celebrating and grateful for the ever-deepening love we share.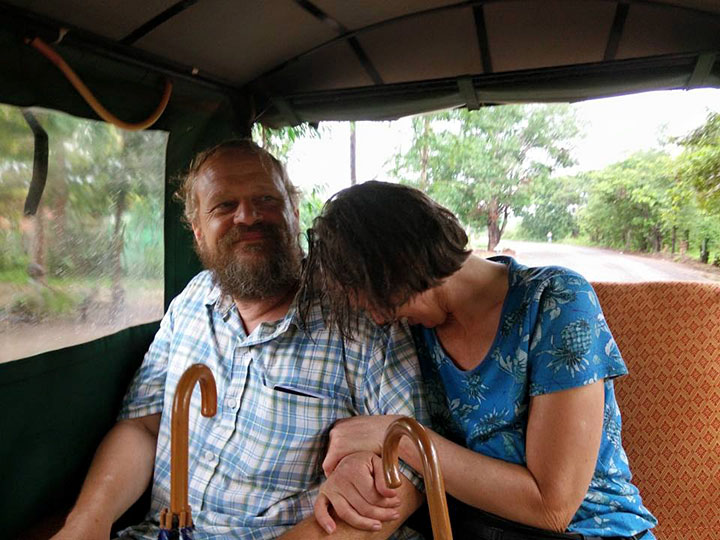 Glenn and Michele, wet but happy to be riding in a tuk-tuk.
Next Page
Go to page: Cambodia: 1, 2, 3, 4, 5, 6, 7, 8,
Thailand: 9, 10, 11, 12

---
Last Updated September 7, 2015

Email Glenn Simonelli Email Michele Stone
Glenn Simonelli's Home Page
Website contents copyright 2015 by Glenn Simonelli & Michele Stone.
All rights reserved