Our Adventures Beyond the Outback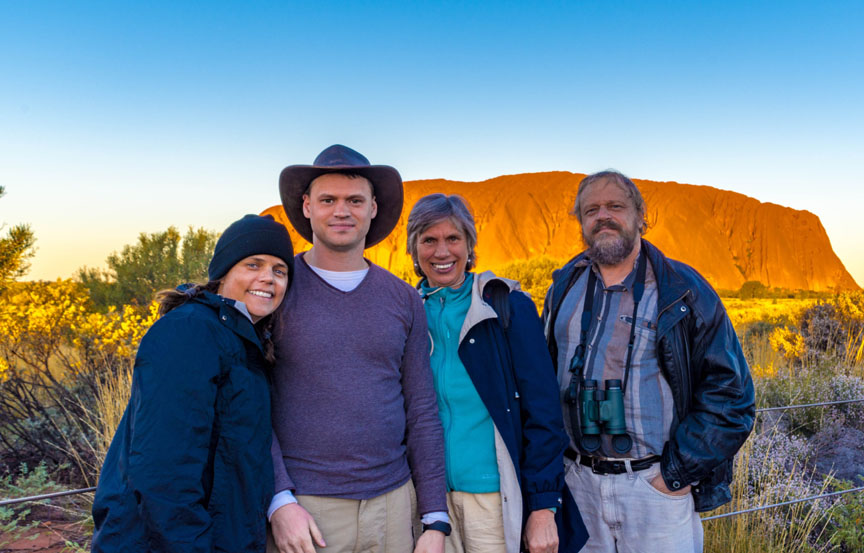 Carrie, Julius, Michele and Glenn - the four intreped travelers at Uluru.
Page 10:

Another early morning to meet our full-day tour guide, Patrick, who drove us north an hour or two for birdwatching.

Glenn, is that bird naked?




Julius was hoping to see a Victoria's Riflebird.




We were able to spot this one because of its loud,




rat-a-tat call.




A chestnut-breasted mannikin






. . . and a sulphur-crested cockatoo

Julius was hoping for a sighting of the huge Cassowary birds, but no luck! We did visit a platypus' lair.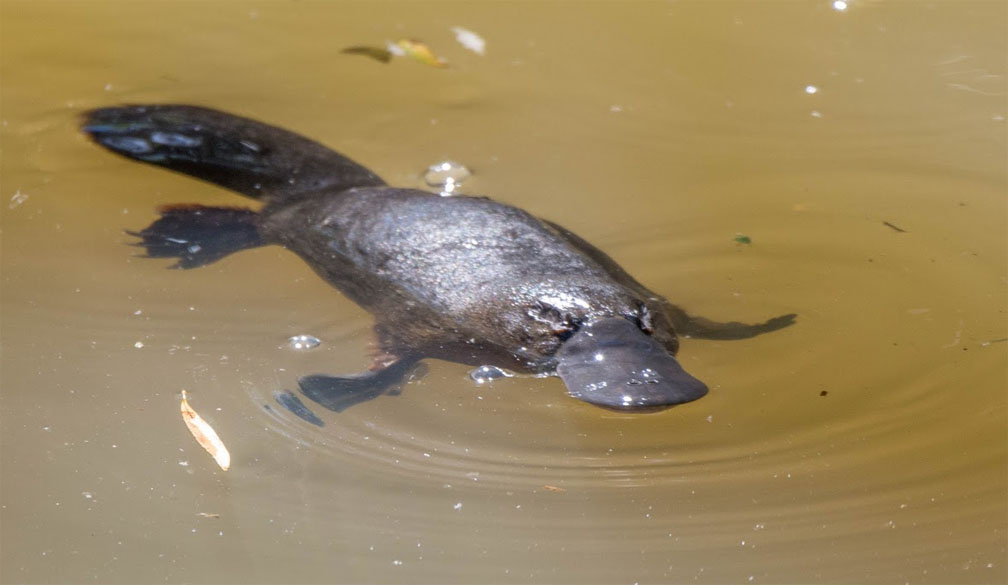 Platypus are one of five species of monotremes, the only mammals that lay eggs instead of giving live birth. Even in their home territory, no sighting is sure, but we had the rare treat of watching him dive and come to the surface for air many times.

Had a delicious dinner at the restaurant abutting our B&B and had a fun conversation about friends from Bloomington and names of ourselves, our loved ones and where they came from. Finally went to say hello to the ocean after dinner.

Trinity Beach, beckoning us from across the street from our Airbnb pod.