Our Adventures in the Outback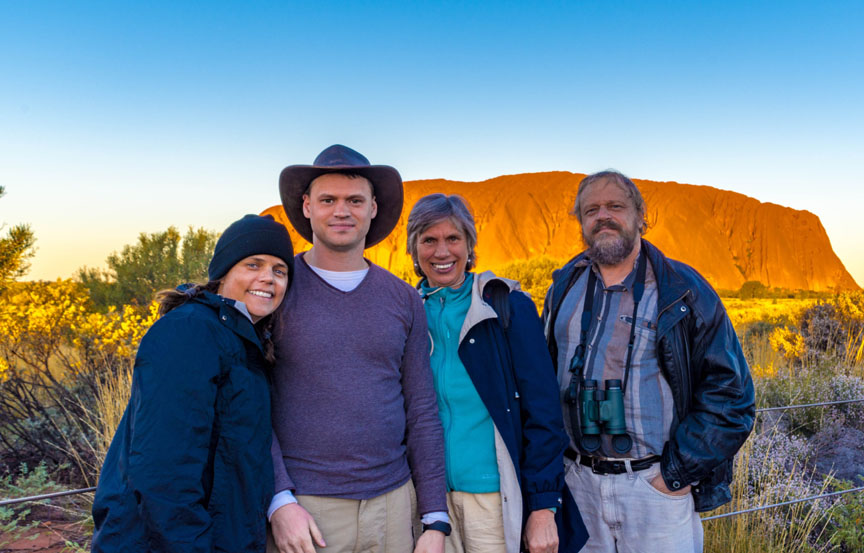 Carrie, Julius, Michele and Glenn - the four intreped travelers at Uluru.
Page 3:
Arltunga

Arltunga Historical Reserve is an abandoned gold-mining camp accessible only by rough, curvy unpaved roads. Julius masterfully drove us there in a rented RAV 4.
| | |
| --- | --- |
| An abandoned gold-mining town from the late 1800s | The miners had incredibly difficult lives, but at least they had nice views. |

After lots of driving and some concern that we had lost our way, we eventually arrived and toured the remaining buildings of this mining camp.

| | |
| --- | --- |
| A giant stone crusher, used to separate the gold from the quartz matirx. | Did we mention that the place was abandoned? |
Jesse Gap

We saw a bustard on the drive home . . .


. . . and ended the day with a brief stop at Jesse Gap, where there were aboriginal markings on the stones.