Carrie, Julius, Michele and Glenn - the four intreped travelers at Uluru.
Page 9:
Cairns

Travel day, flight to Cairns. Got in late to our very cute Airbnb pod, with a view of the ocean.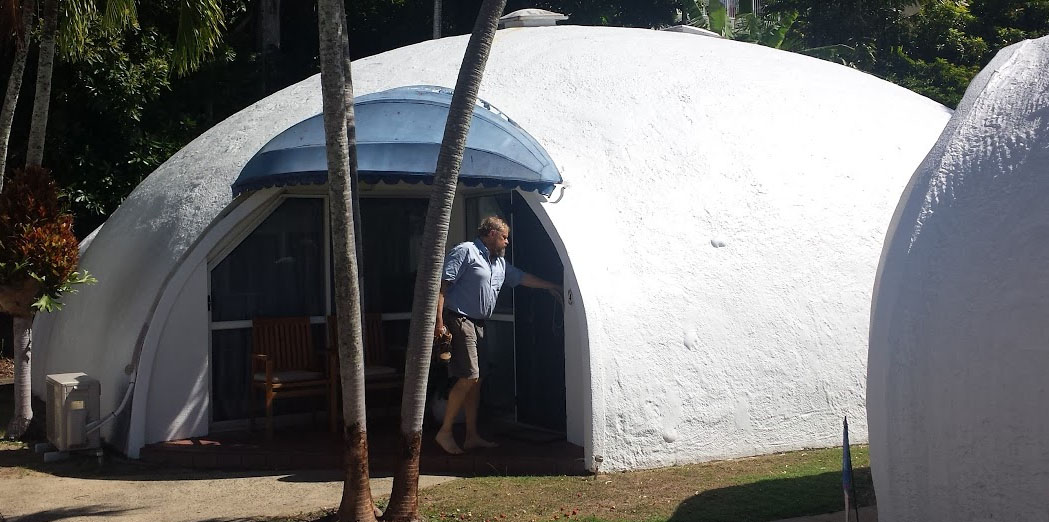 Glenn entering our Jetsons-inspired rental house. We spent a week in this delightful pod by the seashore.

The next day, with very little sleep, we wake at 4am to drive 1˝ hours to meet our Dainetree River boat tour guide, Murry, who knows just where to find snakes and birds.
| | |
| --- | --- |
| A little kingfisher | An azure kingfisher |

A green oriole keeps a watchful
eye on the strange people in the
boat.


A saltwater crocodile. Notice the blood on the two side teeth; this crocodile was recently in a fight with another crocodile a little ways up the river.

A noisy heron perched on a tree limb. The other heron hid in the undergrowth.

We concluded our time on the Dainetree with an
entrancing display between two Great Bill Herons
—first chasing each other across the river in front
of us and then perched 10-20 feet apart with the
one we presumed to be the male (no one knew
for sure) making a sonorous cow-like call by
stretching and then releasing his neck. We watched
from the idled boats for several minutes wondering
if this was a mating ritual.
After the river tour we ate a very hearty breakfast at an open-air café and watched a spectacular olive-backed sunbird feed in a nearby mimosa tree.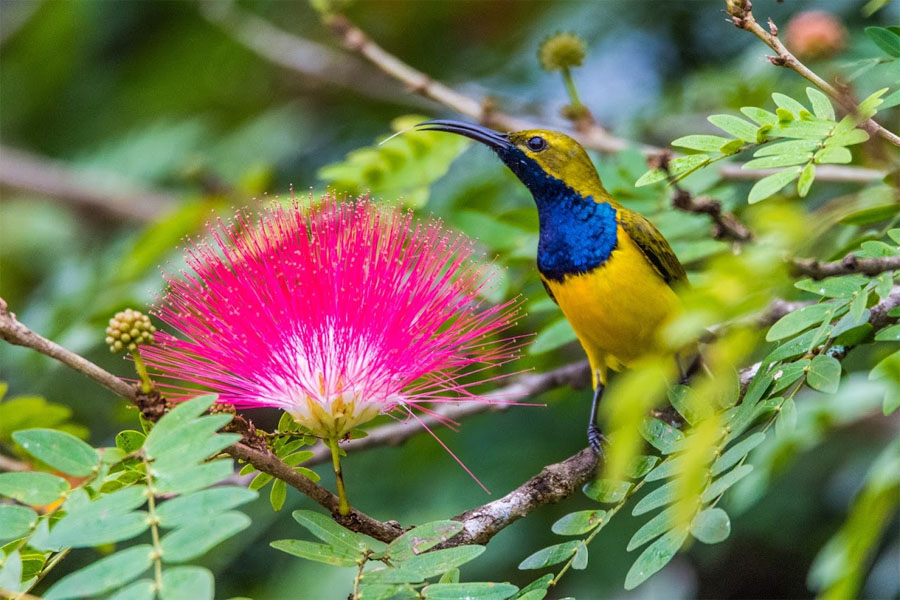 Happily nourished, we drove to Cape Tribulation with stops before and after for short walks on boardwalks through rain forest and mangrove ecosystems, all in the rain, sometimes lighter than other times.
| | |
| --- | --- |
| | The beautiful rain forest at Cape Tribulation. |
| | | |
| --- | --- | --- |
| | | |
| | |
| --- | --- |
| | A juvenile cassowary walking along the side of the road. |
Admiring the destructive beauty of a braided strangler fig tree. The host tree

has long since died and rotted away.



Glenn strolling along the shoreline of




Tribulation Point
| | |
| --- | --- |
| Carrie stands in front of the mangrove trees. | |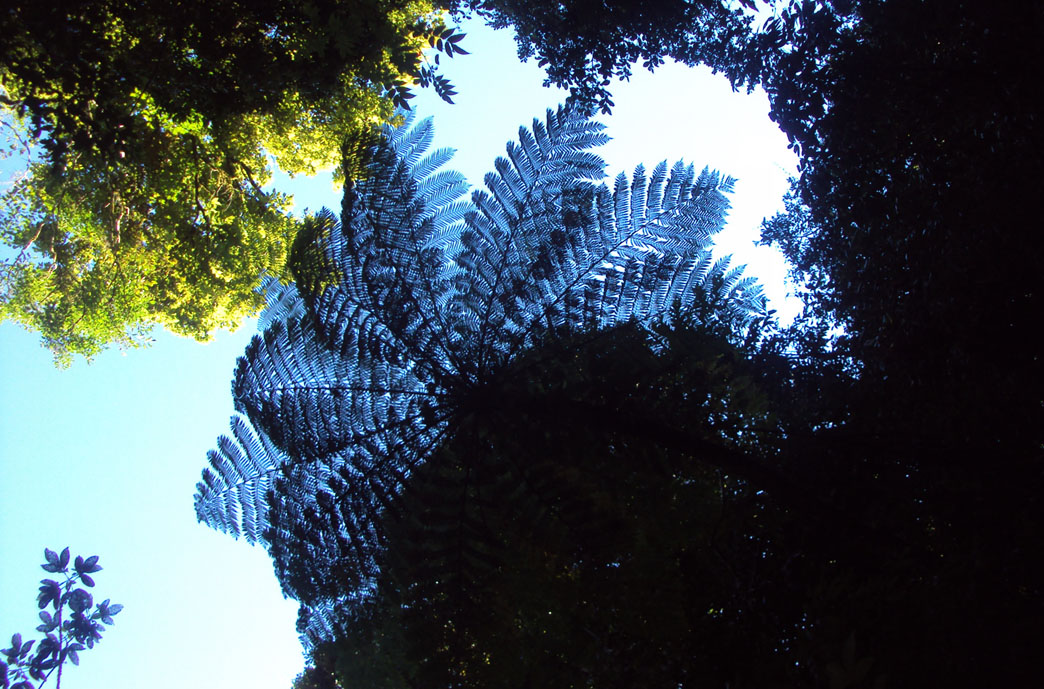 The delicate beauty of the tropical rainforest canopy at Tribulation Point.
Fresh coconuts refreshed us mid-day. Exhausted, we returned to our home area and waited . . .
. . . and waited some more. . .
. . . and waited still longer for our take-out Thai dinner.