Our Adventures Beyond the Outback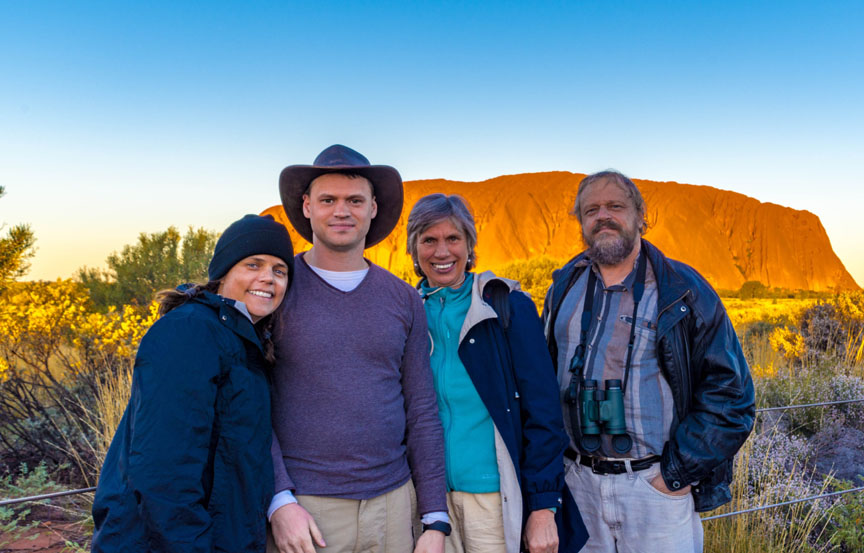 Carrie, Julius, Michele and Glenn - the four intreped travelers at Uluru.
Page 12:
Cairns Botanical Gardens
The best Botanical Gardens we have ever seen.
We walked paths lush with flora around both
salt water and fresh water ponds, with a
Chinese pagoda and gateway signifying their
Chinese sister city.


Julius was particularly excited for us to finally get to see a rainbow bee-eater.

There was an area that traced the earth's tectonic plates timeline from when Panagea broke into the Laurasia (northern Hemisphere) and Gondwanaland (southern hemisphere). Julius was particularly thrilled with the enclosure for orchids and butterflies.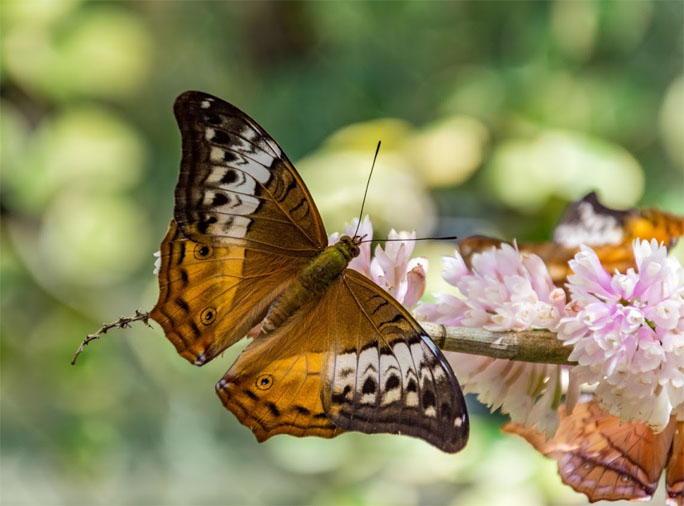 | | |
| --- | --- |
| Lunch was at a café that specialized in New York style reubens, which were good, but not very much like New York's. However, the owner's enthusiasm for her restaurant was great. | |
Night spotting

with Patrick, looking for tree possums. We looked for glowing eyes with our headlamps. When we spotted something, Julius quickly snapped a photo so that we didn't disturb the little critters too much.

| | |
| --- | --- |
| A common brushtail possum | A yellow-bellied glider |



A coppery form of a common brushtail possum




A lemuroid possum


A notorius cane toad, a prolific invader, brought to
Australia from South America.
| | |
| --- | --- |
| A green ringtail possum | Two lemuroid possums |
| | |
| --- | --- |
| Another green ringtail . . . | . . . and another coppery common brushtail. |

Some of the animals were really difficult to see in the dark. We were amazed when Patrick was able to spot them and point them out to us.
| | |
| --- | --- |
| Even after Julius took this photo of the gecko, Michele and Glenn couldn't see it. | Can you spot the common brushtail hidden in the leaves? (Click on photo.) |